BSI Team & Board
We are a small organization dedicated to making our planet a healthy and sustainable one through conserving the boreal forest. Meet members of our staff and board below.
Team Members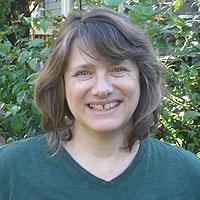 Lane Nothman
Managing Director
Lane Nothman is Managing Director of the Boreal Songbird Initiative. Previously, Lane was an environmental management consultant, specializing in helping state and local environmental agencies improve their recycling and ecosystem management programs. Lane's past experience also includes serving as the lobbyist and program manager for the Washington Public Interest Research Group, where she held primary responsibility for formulating program strategy and advocating for issues before legislative bodies, the media, and the public. Lane holds a Master's degree in Public Administration from the University of Washington. She loves spending time in the great outdoors, both in and outside of Seattle.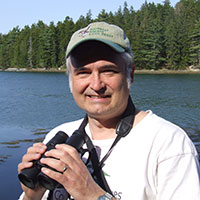 Jeff Wells
Science and Policy Director
Dr. Jeff Wells is the Science and Policy Director for the Boreal Songbird Initiative. He is also a science advisor to The Pew Charitable Trusts. Jeff has previously worked as a conservation ornithologist at Cornell University's Laboratory of Ornithology in Ithaca, NY. From 1996-2003 Jeff was with the National Audubon Society, first as Bird Conservation Director for the New York State office, then as the National Director of Bird Conservation. Jeff has earned a reputation as one of the nation's leading bird experts and conservation biologists. He is now dedicated to understanding and protecting the land where North America's birds are born and raised, the boreal forest of Canada and Alaska. Jeff received his Ph.D. and Master's degrees in avian ecology from Cornell University. He has authored or co-authored dozens of scientific papers, reports, and popular articles on birds and bird conservation. He is also the author of the books Boreal Birds of North America: A Hemispheric View of Their Conservation Links and Significance and Birder's Conservation Handbook: 100 North American Birds at Risk.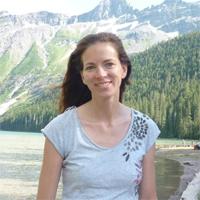 Emily Cousins
Strategic Communications Director (International Boreal Conservation Campaign)
Emily Cousins is a communications professional with years of experience in environmental advocacy. For more than a decade, she worked at the Natural Resources Defense Council, a leading international organization that uses science, law and policy to protect the environment. While at NRDC, Emily participated in numerous campaigns, including protecting the Arctic Ocean, reducing carbon pollution from power plants and preserving the Greater Yellowstone ecosystem. Her work has appeared in the Washington Post, New York Times, Outside and other outlets on a range of environmental issues. Emily has had the pleasure of living in many great places, from Montana to Manhattan to the Navajo Nation. She now loves being in Seattle with her husband and two children.

Kelly Frawley
Project Manager
Coming from a more technical background in litigation and legislative affairs, Kelly is excited to put her skills to use for the boreal cause. Kelly handles much of the organizing behind BSI's operations and programs.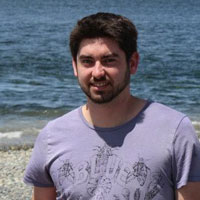 David Childs
Communications and Policy Specialist
Having grown up in rural California, David gained a passion for wilderness and the outdoors at an early age. He now puts that passion into use through writing, multimedia management, and managing communications materials and publications for BSI.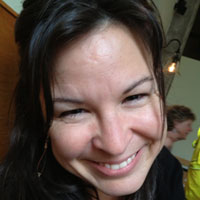 Jennifer Cerulli
Office Manager
Jen's innate love for nature and healing have found a perfect place to grow within the boreal family. She handles BSI's administrative and bookkeeping needs and helps make the day-to-day efforts of our modern office run smoothly.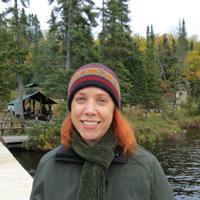 Alecia Wells
Administrative Assistant
Alecia is a life-long supporter of the environment and non-profit business, and has worked in related legal, environmental and public/media fields for twenty years. An Executive Assistant at BSI, she lives in Seattle, is the mother of two girls and considers herself lucky to contribute to the protection of our planet for their futures.
Board Members
Fritz Reid, President
Dr. Frederic A. Reid (Fritz) is Director of Boreal and Arctic Conservation for Ducks Unlimited. In that capacity, he teams with other DU staff and partners to develop strategies for landscape protection and restoration efforts across the Pacific Flyway. He has over 30 years experience with wetland and waterbird management in North America and Europe and has published over 60 manuscripts. He holds M.S. and Ph.D. degrees in Fisheries and Wildlife Ecology from the University of Missouri. He began field conservation work in boreal Alaska in 1989 and has expanded boreal projects to landscape efforts through western Canada. Fritz is an Adjunct Assistant Professor in Wildlife, Fisheries, and Conservation at University of California-Davis. He remains committed to enlightening and educating people to the importance of boreal habitats for birds and the need for watershed protection.
Cathy Wilkinson, Vice-President
Cathy Wilkinson has over a decade of experience working on environmental policy issues, including climate change, air quality, and biodiversity conservation. She has served as policy advisor to two federal Environment Ministers on these issues, and has also worked for two national non-profit organizations, the Canadian Environmental Network and the Canadian Council for International Cooperation. As a consultant, she has worked for a number of government and NGO clients, and has developed environmental grant-making strategies for several Canadian charitable foundations. Ms. Wilkinson has also acted as Executive Director of the Canadian Boreal Initiative, which works with a wide range of conservation organizations, First Nations, industry and other interested parties to link science, policy and conservation activities in Canada's boreal forest.
Marilyn Heiman, Treasurer
Marilyn Heiman has over 30 years of experience in US natural resource land and marine conservation and energy policy. Marilyn was the founding Director of the Boreal Songbird Initiative and campaign manager of the International Boreal Conservation Campaign. From 2008-2016 she directed The Pew Charitable Trusts' U.S. Arctic Program. She previously served as the Secretary of Interior's Alaska Senior Advisor. Marilyn was also Special Assistant to the Governor of Alaska on natural resources and oceans. Prior to that she worked as an aide to the Alaska legislature during the Exxon Valdez oil spill and was staff to the Exxon Valdez Oil Spill Commission. She lives in Seattle and presently serves on the Board of Toxic-Free Future. Marilyn received her BS for Political Economy of Natural Resources from the University of California at Berkeley. She is also an avid birder.
Stephanie Cairns, Member
Stephanie has been deeply involved in environment and economy, climate policy and conservation issues for 25 years, as a consultant and volunteer. She operates a boutique consultancy advising government agencies, think tanks, non-profit out of Victoria, BC, and directs the Cities and Communities program at the Smart Prosperity Institute. Previously, Stephanie worked as a Strategic Policy Advisor in the Prime Minister's Office and as a policy analyst on Parliament Hill. She has past Board service with the Pembina Institute, the International Institute for Sustainable Development, and Training Resources for the Environmental Community (TREC), formerly chaired the Board of Trustees of the Canadian Parks and Wilderness Society (CPAWS), and now sits on the Board of the Galiano Conservancy Association.  She graduated from the University of Toronto and from the Institute for Industrial Environmental Economics at Lund University, Sweden.
Bruce Lourie, Member
Bruce is the president of The Ivey Foundation, a Canadian private charitable foundation focusing on environmental policy change. Bruce is also a director of the Ontario Power Authority; a director of the Ontario Trillium Foundation; and a Chair of the Board of Environmental Defence Canada. Bruce is a founder of a number of for profit and non-profit organizations including Summerhill Group, a prominent market transformation consultancy specializing in energy conservation and renewable energy; the Sustainability Network; the Enerquality Corporation; and the Canadian Environmental Grantmakers' Network. He was also the founding executive director of the Canadian Energy Efficiency Alliance and the founding president of the Clean Air Foundation. Many of the organizations he helped create are now regarded as models in their field.  
Brian O'Donnell, Member
For more than two decades, Brian O'Donnell has been a leading land and wildlife conservationist. From 2007 through early 2017, Brian worked as the Executive Director of the Conservation Lands Foundation. Brian led the foundation's efforts to protect, restore, and expand the Bureau of Land Management's National Conservation Lands. At CLF, Brian launched a campaign that protected millions of acres of land as National Monuments. The campaign secured more than a dozen new National Monuments, including Fort Ord (CA), Chimney Rock (CO), San Juan Islands (WA) and Rio Grande del Norte (NM), Organ Mountains Desert Peaks (NM), Basin & Range (NV), Bears Ears (UT) and Reconstruction Era (SC) National Monuments.

Prior to joining CLF, Brian was the National Public Lands Director for Trout Unlimited (TU). In that capacity, he led TU's efforts to protect National Forest Roadless Areas, permanently protected more than a million acres in the Wyoming Range, and Oregon's Copper-Salmon Wilderness. Brian also worked for The Wilderness Society where he led campaigns resulting in the congressional designation of the Black Rock Desert and Sloan Canyon National Conservation Areas and dozens of new legislated Wilderness areas throughout Nevada. Brian was the co-founder of the Nevada Wilderness Coalition, Wilderness Support Center, and West Virginia Wilderness Coalition. In the early-mid 1990s Brian served as the Executive Director of the Alaska Wilderness League, where he worked to safeguard Alaska's wild places.
In 2015, Brian was selected to the inaugural class of Presidential Leadership Scholars, a leadership program jointly developed by the George W Bush, Bill Clinton, George H.W. Bush and Lyndon Johnson Presidential libraries. Brian is currently consulting with the Frankfurt Zoological Society – US on international land and wildlife conservation. He is a board member of the Boreal Songbird Initiative and a mentor at the Colorado Plateau Foundation. Brian earned a B.A. in Economics from Rollins College in 1993. He lives in Durango, Colorado with his wife Melyssa, daughter Kara and dog Oso.
Jim Stratton, Member
Jim is an organizational and strategic expert, who recently retired from the National Parks and Conservation Association, where he had long served as Vice President and western regional director.  Prior to that Jim was state parks director in Alaska and was a program development officer at the Alaska Conservation Foundation in the 1990s. Jim currently serves on several boards, including Training Resources for the Environmental Community (TREC), which serves as a free management consulting service to ENGOs. 
Janet Sumner, Member
Janet Sumner has more than 20 years experience as a professional environmentalist. She has been Executive Director of CPAWS Wildlands League since 2003, where she leads a dynamic team at Wildlands League dedicated to wilderness protection and ecosystem certainty and for our wild spaces. Janet's work experience has touched on many environmental issues, from pesticide use and climate change to waste reduction and pollution in the Great Lakes. Her passion though is the carbon cycle and the intersection with traditional wilderness conservation. She believes the solutions to climate change include protecting the world's most vast terrestrial carbon stores residing in the Boreal ecosystem. Maintaining Canada's Boreal ecosystems will act as a buffer to the impacts of climate change. Janet currently is the chair of the Canada-wide boreal program for the Canadian Parks and Wilderness Society (CPAWS), steering committee member to the Canadian Boreal Forest Agreement (CBFA) and recently retired as board member for the Sustainability Network and the Toronto Environmental Alliance.
Be a Voice for Birds
SIGN OUR PETITION
to show your support for protecting boreal birds and the boreal forest they rely on.
How you can help
Subscribe
Get BSI E-Updates with action alerts and news about boreal birds and the Canadian Boreal Forest.