Take Action
You can make a difference in the future of North America's boreal forest. Speak up for our songbirds, whether by petition or through your spending choices!
U.S. Boreal Supporters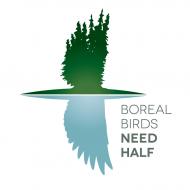 Protect North America's Bird Nursery
Billions of migratory birds flock to North America's boreal forest each spring to breed over the summer. Many of the 325+ bird species that breed in or rely on the boreal are highly reliant on this vast forest, and now they are in need of our help. The Boreal Songbird Initiative, Ducks Unlimited, Audubon, and other top bird groups across the continent are endorsing the need to protect at least half of North America's boreal forest for our birds. Add your name to the Boreal Birds Need Half endorsement to ensure these billions of birds have a home to return to for generations to come.
Sign the #TogetherForBirds Petition
Bird conservation is a core American value, whether inspired by the powerful flight of a Bald Eagle or the charisma of a Blackburnian Warbler. This value is widely supported by citizens of all political persuasions. Now, we face a critical moment. The environment was not a major issue in the recent election, but decisions made by the incoming Congress could have far-reaching impacts for birds and their habitats.
That's why we need everyone who cares about birds to join together and sign this petition to protect cornerstone legislation and other top conservation priorities. This may be the single best opportunity ever for our community to stand together for birds. Please show your support for bird conservation and ensure that the progress we have made in recent decades is preserved.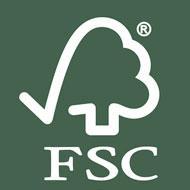 Nearly two-thirds of all forest product exports from Canada's boreal forest go directly to the United States. Much of this is used to make paper, including catalogs, junk mail, magazines, and newspapers. If long-term harvest trends continue, millions of acres of boreal forest will be logged in Canada over the next decade. The choices of U.S. consumers really do make a difference!
Home improvement projects coming up? Look for the Forest Stewardship Council (FSC) logo on wood and paper products. If your store doesn't carry FSC-certified products, ask them to! FSC even has their own boreal forest-specific set of sustainable requirements.

Use the highest post-consumer recycled fiber products you can find for all your paper needs, including printing paper, paper towels, toilet paper, etc. The closer it is to being 100% post-consumer recycled material, the better.
Canadian Boreal Supporters
How you can help
Subscribe
Get BSI E-Updates with action alerts and news about boreal birds and the Canadian Boreal Forest.
Boreal Birds Blog
With BSI Senior Scientist Jeff Wells, Ph.D.