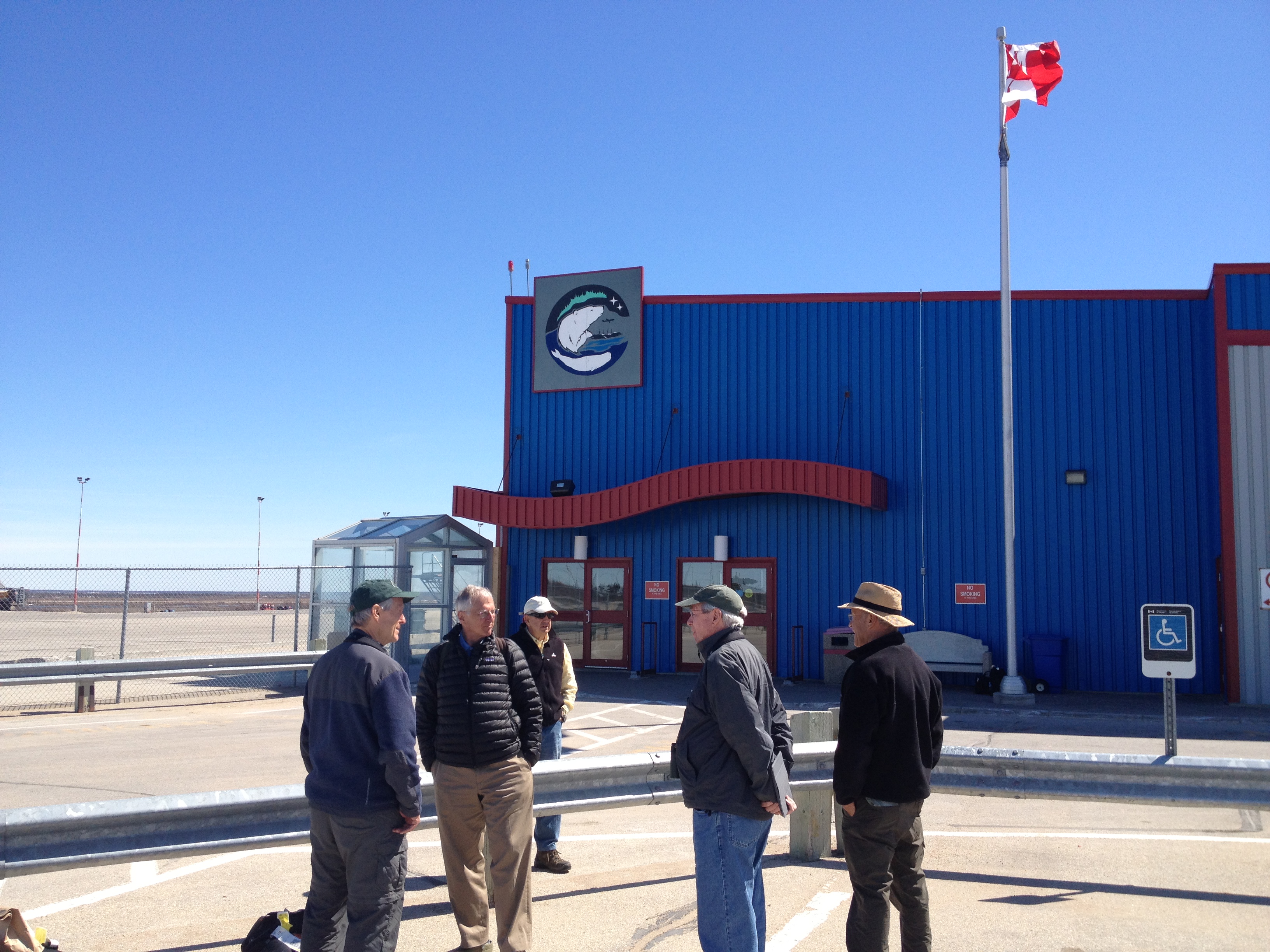 Arriving in Churchill
Credit: Jeff Wells
Yesterday morning we slept in and then headed to the Winnipeg Airport for an 11:00 AM Calm Air flight to Churchill. For some reason we expected a jet. Instead the flight up was on a big turbo prop plane but the flight was as calm as advertised. We were pleasantly surprised to discover that the flight was one of the last ones that still served a nice meal! All of us but especially those that had never traveled in the North were blown away by the expanses of wilderness stretching away to the horizon and the varied landscape of lakes, ponds, rivers, and streams.
We were settled into the Seaport Hotel soon after landing (Common Redpolls called in the parking lot) by our gracious and friendly host and then met Paul Ratson from Nature 1st Tours who would drive us and guide us around the Churchill area during our stay. Paul has been in Churchill since the 1970's and is a fountain of knowledge about the ecology and history of the region. He did show us the rifle that he always keeps on hand—just in case—since we were now in the land of polar bears. But he also explained that he has never had to use it and didn't intend to ever get himself or any of his guests in a position where he would have to use it. And no polar bears had been seen in the area for months.
Paul took us first down to Cape Merry, the northern point of land at Churchill that overlooks the mouth of the Churchill River where it empties in Hudson Bay. We were enthralled by an American Pipit as he did his flight song and display above the open, rocky landscape. Dozens of ringed seals were scattered around on the ice to the east. Common Eiders were in scattered small flocks along the edges of the ice and group after group of Red-breasted Mergansers buzzed by us. A blue-phase Snow Goose stood on the ice edge. Small flocks of Tundra Swans and larger flocks of migrating Canada Geese passed overhead. We watched Snow Buntings and Lapland Longspurs through the scope.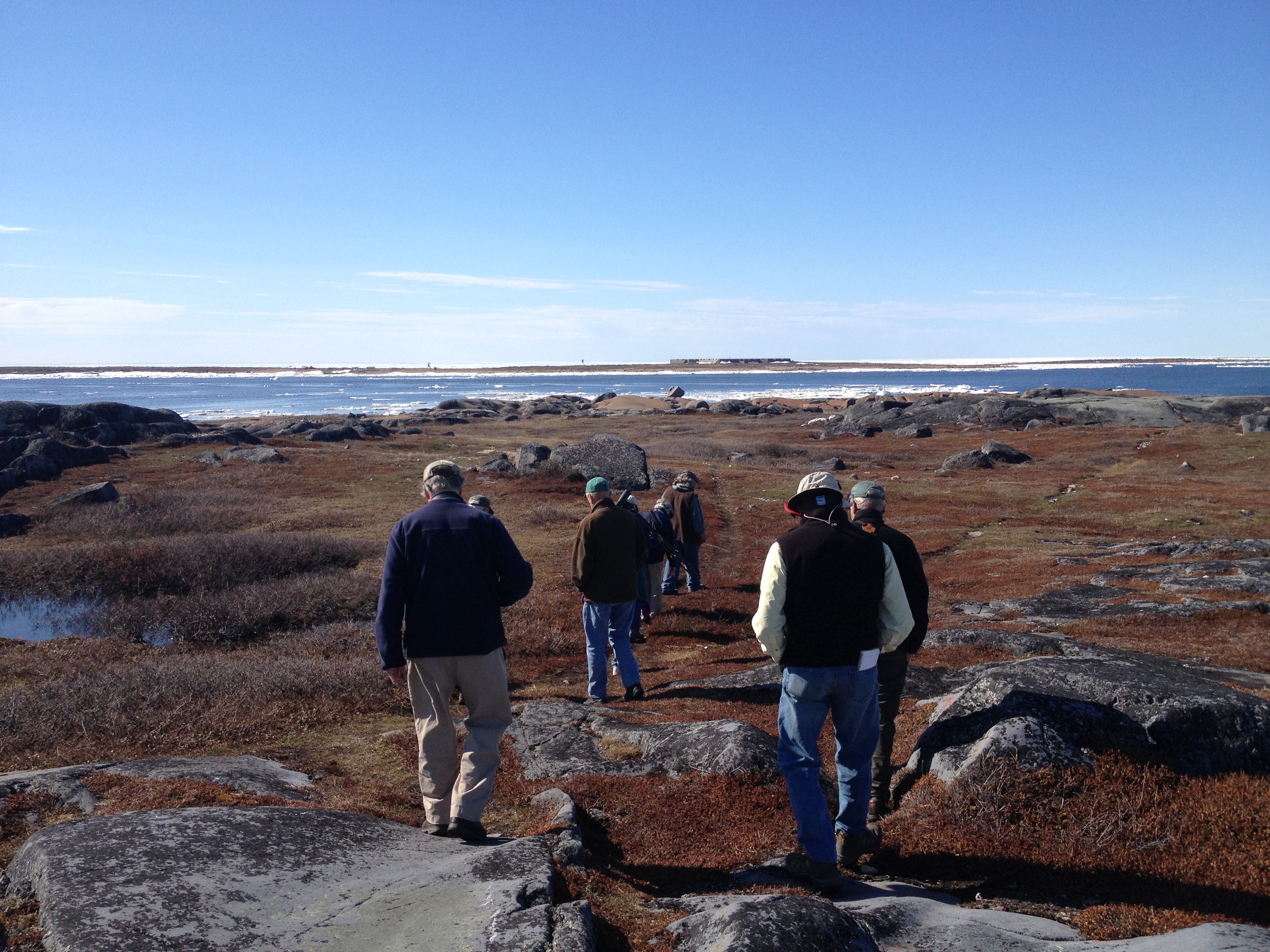 Birding at Cape Merry
Credit: Jeff Wells
Later we drive down to the Granary Ponds, an undistinguished looking set of small ponds behind the grain elevators famous for hosting lots of good birds. We were not disappointed. The ponds were full of ducks, including Northern Pintail, Green-winged Teal, Northern Shoveler, Greater Scaup, American Wigeon, and others. A very-rare-for-Churchill American Avocet put on a show for us and we were dazzled by breeding plumaged Hudsonian Godwits, Short-billed Dowitchers, Stilt Sandpipers, and Red-necked Phalaropes.
And in the background? The famous polar bear tour buses….

Granary Ponds
Credit: Jeff Wells