BSI Team & Board
We are a small organization dedicated to making our planet a healthy and sustainable one through conserving the boreal forest. Meet members of our staff and board below.
Team Members

Lane Nothman
Managing Director
Lane Nothman is Managing Director of the Boreal Songbird Initiative. Previously, Lane was an environmental management consultant, specializing in helping state and local environmental agencies improve their recycling and ecosystem management programs. Lane's past experience also includes serving as the lobbyist and program manager for the Washington Public Interest Research Group, where she held primary responsibility for formulating program strategy and advocating for issues before legislative bodies, the media, and the public. Lane holds a Master's degree in Public Administration from the University of Washington. She loves spending time in the great outdoors, both in and outside of Seattle.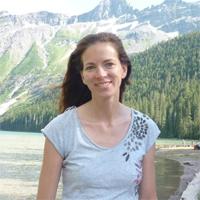 Emily Cousins
Strategic Communications Director (International Boreal Conservation Campaign)
Emily Cousins is a communications professional with years of experience in environmental advocacy. For more than a decade, she worked at the Natural Resources Defense Council, a leading international organization that uses science, law and policy to protect the environment. While at NRDC, Emily participated in numerous campaigns, including protecting the Arctic Ocean, reducing carbon pollution from power plants and preserving the Greater Yellowstone ecosystem. Her work has appeared in the Washington Post, New York Times, Outside and other outlets on a range of environmental issues. Emily has had the pleasure of living in many great places, from Montana to Manhattan to the Navajo Nation. She now loves being in Seattle with her husband and two children.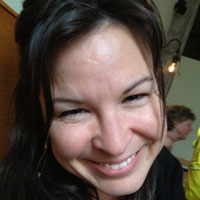 Jennifer Cerulli
Office Manager
Jen's innate love for nature and healing have found a perfect place to grow within the boreal family. She handles BSI's administrative and bookkeeping needs and helps make the day-to-day efforts of our modern office run smoothly.
Board of Directors
Cathy Wilkinson, President
Cathy Wilkinson is a leading expert in boreal forest conservation policy. She has worked as a consultant for a wide variety of government agencies, conservation organizations, and charitable foundations in Canada and internationally, and has also served as policy advisor to two federal Environment Ministers. She has extensive experience in fostering dialogue and cross-sectoral collaboration among environmental, industry and Indigenous leaders through initiatives such as the Boreal Forest Conservation Framework and the Canadian Boreal Forest Agreement.  She lives and works in Ottawa.
Marilyn Heiman, Secretary and Treasurer
Marilyn Heiman has over 30 years of experience in US natural resource land and marine conservation and energy policy. Marilyn was the founding Director of the Boreal Songbird Initiative and campaign manager of the International Boreal Conservation Campaign. From 2008-2016 she directed The Pew Charitable Trusts' U.S. Arctic Program. She previously served as the Secretary of Interior's Alaska Senior Advisor. Marilyn was also Special Assistant to the Governor of Alaska on natural resources and oceans. Prior to that she worked as an aide to the Alaska legislature during the Exxon Valdez oil spill and was staff to the Exxon Valdez Oil Spill Commission. She lives in Seattle and presently serves on the Board of Toxic-Free Future. Marilyn received her BS for Political Economy of Natural Resources from the University of California at Berkeley. She is also an avid birder.
Bruce Lourie
Bruce is the president of The Ivey Foundation, a Canadian private charitable foundation focusing on environmental policy change. Bruce is also a director of the Ontario Power Authority; a director of the Ontario Trillium Foundation; and a Chair of the Board of Environmental Defence Canada. Bruce is a founder of a number of for profit and non-profit organizations including Summerhill Group, a prominent market transformation consultancy specializing in energy conservation and renewable energy; the Sustainability Network; the Enerquality Corporation; and the Canadian Environmental Grantmakers' Network. He was also the founding executive director of the Canadian Energy Efficiency Alliance and the founding president of the Clean Air Foundation. Many of the organizations he helped create are now regarded as models in their field.  
Jim Stratton
Jim is an organizational and strategic expert, who recently retired from the National Parks and Conservation Association, where he had long served as Vice President and western regional director.  Prior to that Jim was state parks director in Alaska and was a program development officer at the Alaska Conservation Foundation in the 1990s. Jim currently serves on several boards, including Training Resources for the Environmental Community (TREC), which serves as a free management consulting service to ENGOs. 
How you can help
Subscribe
Get BSI E-Updates with action alerts and news about boreal birds and the Canadian Boreal Forest.
How you can help
Subscribe
Get BSI E-Updates with action alerts and news about boreal birds and the Canadian Boreal Forest.