By winning protection for their boreal forest, indigenous peoples help slow global warming.
February 24, 2015
|
National Geographic
|
Published News
|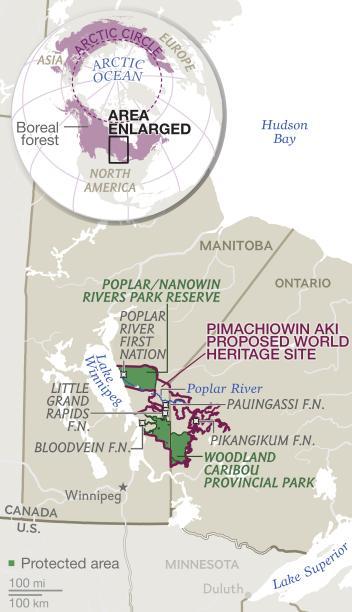 NG MAPS. SOURCES: DISTRIBUTED ACTIVE ARCHIVE CENTER (DAAC), OAK RIDGE NATIONAL LABORATORY (ORNL); PIMACHIOWIN AKI CORPORATION; GEOGRATIS/ATLAS OF CANADA 2011
He didn't mention his name, only that he was 62 years old and belonged to the Poplar River First Nation, indigenous people who live on the east shore of Lake Winnipeg, in Manitoba.
Then he talked about his childhood. When he was seven, he was...
How you can help
Subscribe
Get BSI E-Updates with action alerts and news about boreal birds and the Canadian Boreal Forest.
Media Contact
For media inquiries, expert interviews, photo requests, B-roll, or other services, please contact:
David Childs
Communications and Policy Specialist
davidc@borealbirds.org
206.905.4801
This Just In